Anand Yoga Ashram is a registered yoga school, founded by yoga Master and Guru Deepak Pandey E-RYT-500, YACEP, RYS 200 . We offer yoga teachers training and private yoga classes.
As well as yoga asana (physical postures), we teach Meditation, Pranayamam (breathing exercises), yogic philosophy & lifestyle, yogic diet & nutrition, therapeutic yoga and yogic counselling. 
Our aim is to share how amazing and life-changing the benefits of yoga can be. Yoga is so much more than a type of exercise; it is in fact a whole system of health, psychology, and philosophy. Yoga is a way of life. The yoga asana (physical postures) we are all familiar with are just a tiny part of yoga that has filtered through to the West. We strive to share the whole of yoga in its true and authentic form, straight from its birthplace in India. Anand Yoga Ashram is a member of Yoga Alliance. 
We love to help people lead healthier and happier lives through yoga. 
To read more about the benefits of yoga, please see here.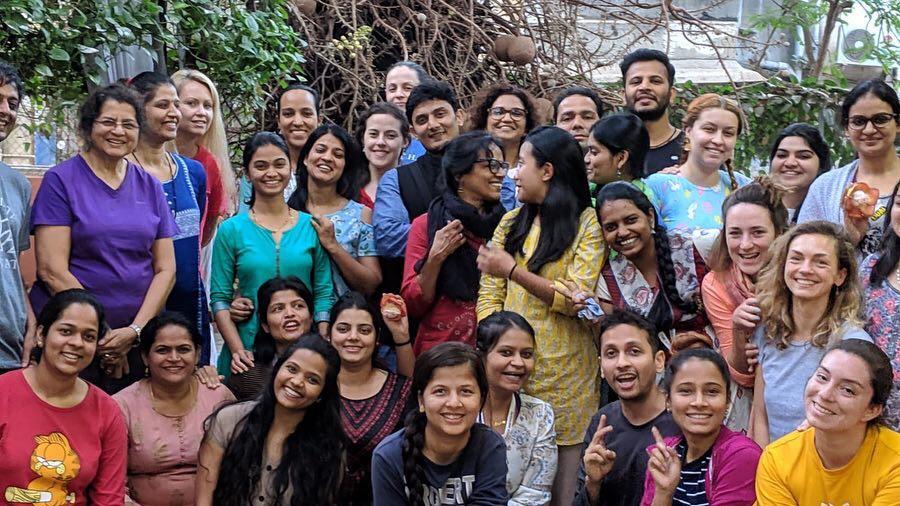 GROUP/ PRIVATE CLASSES
Get Ready To Experience The Best
Yoga Classes
TEACHER TRAINING + EDUCATION
Take Your Practice To The
Next Level
Anand Yoga Ashram
Your Destination To Learn Yoga