An amazing experience indeed!
A guru who inspires you to push harder and to become the best version of yourself in every way!!!!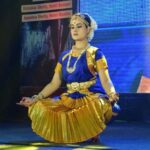 Sannidhi Shetty
Deep knowledge, the right attitude and a genuine love for yoga
Deepakji is an ideal yoga teacher and comes with a complete package of his deep knowledge of yoga and many other forms of exercises which he pursues with equal passion. Teaching Yoga for him is not just about the asanas but their wholesome impact on the body, the mind and the spirit. His ability to experiment, rotate the various forms between the sessions, keeps you deeply interested and eager to learn more and more. His methods are mild and firm but always encouraging with a positive feedback. Yoga is his Life and his life's mission is to impart it to as many as possible. A true Yogi in various ways.
Kiran Shingwekar
In Deepak Sirs positive space,
In Deepak Sirs positive space, his motivation and guidance , What i have achieved is amazing flexibility, increased stamina and mindfulness. Ofcourse inches loss is bonus.
Jayshree Savani
Yoga Great beginning to a new beginning in my life as instructor
When I joined the Feb 1month TTC, I didn't realise it's going to be tough to be an instructor, even after knowing my skills in verbal communication to be very poor. It's like to be a best student for your own Self till you can guide others perfectly . I did partially overcome the fear during this course thanks to Deepak Pandey Sir for just calling me to instruct class without any forewarning.. My asanas have improved, I know the right method to do them, the skill needed for them to be perfected. I learnt Sanskrit words for the first time in my life and to be able to memorise them in our philosophy and asanas class was just great feeling.
Pooja Manish Doshi
Great Teacher
Great teacher indeed. Lots to learn from the coach
Truly well wishing and inspiring
Minal Joshi
Great Teacher
Deepak sir is an excellent teacher. He has an in-depth knowledge of Yoga and knows the intricacies of the subject. He is very talented. I am thankful to him for guiding me in my practice.
Supreet Kaur
Slim & Happy
Thank you both for your time and effort during the programme, I've lost 16 pounds in 4 weeks! Even more impressive is that I have restarted the meal plan and continued with the yoga 3/4 times per week and I am still loosing weight.
The programme completely changed my mindset regarding food and health and for the first time in my life I haven't binged for six weeks. Since using the recipes on the programme I have lots of healthy options to go to, so the temptation to go back to my old eating habits is much easier to resist, even when eating out. The only feedback I would give is that the portions were actually too large to finish!
The yoga has also been a huge game changer for me. The whole programme has helped me far more than just loosing weight, It has changed my habits and mindset and definitely changed my outlook on what healthy means.
Thank you again for all the effort you both put in, it really has made a difference. Faraz, Surrey, UK
Faraz
Positive, knowledgeable and inspiring teacher
I completed the yoga teacher training course with Anand Yoga Ashram and it has been an amazing experience!
The TTC was very well balanced with information about philosophy, postures, meditations, breathing techniques , anatomy and a lot more.
The teachers are so knowledgeable and passionate about yoga . They explain everything very well.
This training course has offered me a lot of new insights about yoga and it's practical applications in my life.
Very thorough and positive feedback on the assignments helped a lot in my development as a teacher.
And the way it all worked out with both online and offline classes was very good too.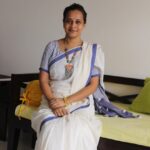 Nidhi