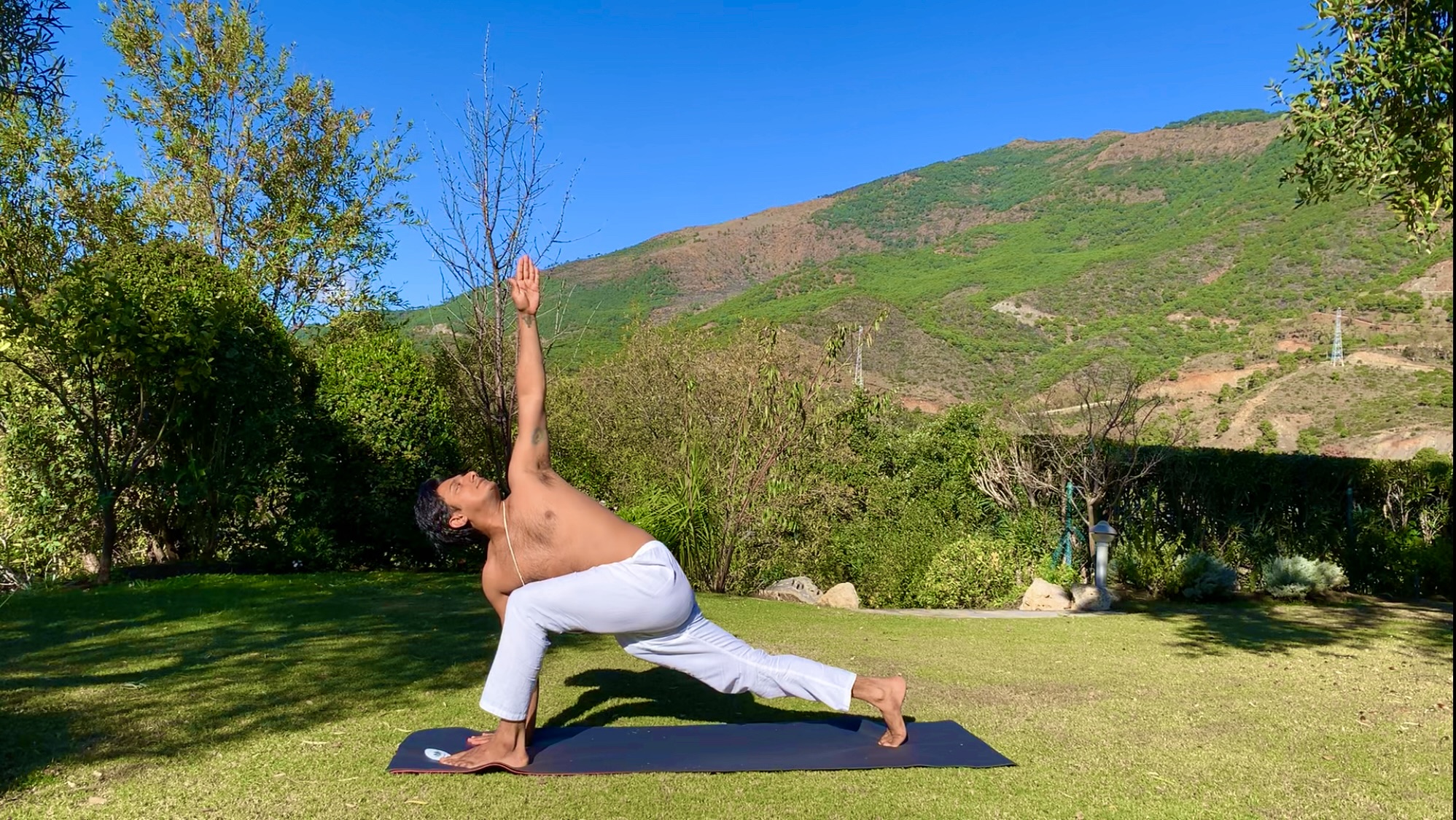 Yoga Master Deepak Pandey shares the power of yoga to transform lives. He has dedicated his life to yoga since the age of 14, sharing the knowledge gained during his time at one of the most renowned Ashrams in Mumbai, India. 
There he trained under the supervision of well-known Guru, from whom he learned the real meaning and value of yoga. He has been living and breathing the yogic lifestyle for more than 20 years since.
At first, yoga brought him profound personal transformation. This compelled him to share what he had learned with others and to help as many people as he could.
He then underwent his formal training as a Yoga teacher at the same ashram, completing the most in-depth Yoga Teachers Training, a 900 hours Advanced Teachers Training.
Deepak felt compelled to share yoga with those in society that need it most and dedicated several years working with disadvantaged children, teenagers in juvenile prison, the elderly and other underprivileged sectors of society. He is particularly passionate about helping young people to avoid addictions and lead healthy and happy lives.
Deepak is the founder of Anand Yoga Ashram, a Registered Yoga School specialising in training and qualifying Yoga Teachers. He has worked all over India and Europe with high-profile clients including 5 star hotels, Private Members Clubs, Police Special Forces and corporates.
Anand Yoga Ashram offers Teachers Training courses, classes for adults and children and therapeutic Yoga for managing a range of physical and emotional health issues.
Yoga Guru Shri Deepak B. Pandey is a motivation to all, a spiritual teacher, and an ambassador of health, peace, love and care. His vision of a balanced, stress free, violence-free and more active society has motivated thousands of people worldwide through his teachings.
Qualifications
* 900 hours Yoga Teacher Training
* E-RYT 500 (Experienced Registered Yoga Teacher)
* 200 RYS (Registered Yoga School)
* Masters in Commerce
Experience
* Yoga for Special Police forces, Mumbai 2012 – 2018
* In-house Teacher – Soho House Mumbai
* Corporate work – Deloitte, US Embassy, L'Oréal, Law firms, Doctors, Diplomats
* DAVID SASOON – heading a programme for bringing Yoga into the lives of children in juvenile prison
* Private Teachers Training
* Private Classes – for adults, families, elderly, children
* Yoga Education Workshops – for Colleges & Schools